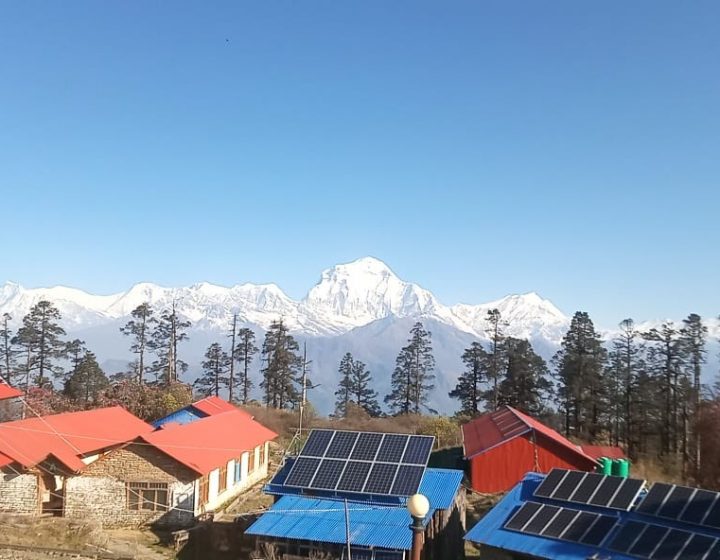 Annapurna region is very popular for trekking because of its unforgettable natural and cultural attractions in Nepal.
There are several famous trekking routes in Annapurna region such as Annapurna Base camp trek, Annapurna circuit trek, Annapurna foothill trek, Jomsom Muktinath trek, Siklis trek, Dhaulagiri trek and Upper Mustang trek. Annapurna Base Camp trek is an easy short trek from Pokhara and takes you through lovely rhododendron forests to the Annapurna Base Camp. Annapurna circuit trek is the round and longest trek around the Annapurna Mountain. This route goes through the pine forests, rice fields, tundra, remote villages and active ancient monasteries and temple.
Similarly, Annapurna foothill trek passes Gorepani Poon Hill through the cultural Gurung, Magar and Thakali villages along with the dense forest of Bamboo, rhododendrons and oaks in the territory of the Annapurna conservation areas. Jomsom Muktinath route is very famous among the trekkers it offers semi Tibetan culture, holy Hindu pilgrimage site, Buddhist society, pinnacle sceneries, landscape, stunning mountain views and mixed culture. Siklis trek is famous for stunning view of the beautiful mountains, unique Gurung culture and different species of birds.
Annapurna region is top 2 Trekking destinations in Nepal after the Everest region!
The Dhaulagiri trekking route of the Annapurna is famous for adventurous trekking. This trekking route offer amazing natural scenery, evergreen forest blooming with rhododendron and many species of flowers. The upper mustang trek of Annapurna region will be unique experience to the all trekkers. The trek to upper mustang is through the treeless barren landscape with strong winds. During this trek you can see aged preserved culture, tradition and festivals. and Upper Mustang trek as well short Annapurna trek are also possible in during the Monsoon as well. Besides these trekking in Annapurna Region there are newly opened virgin trekking trails. which, is Mardi Himal Base camp and Khopra ridge Khayar lake trek also offer beautiful mountain scenery which is shorter and day by those route are very famous.
In this way each trekking route of Annapurna region provides different experience to the trekkers that's why trekkers frequently want to go Annapurna region. To sum up Annapurna region trekking combines natural, cultural and religious aspects by which trekkers can collect most pleasant and unforgettable in their life.