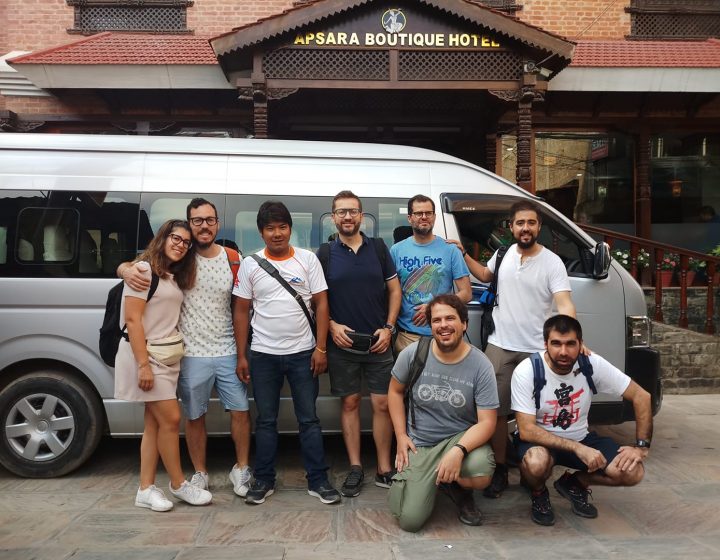 Nepal is the naturally beautiful country so the tour in Nepal is the most adventurous, romantic and memorable activity.
Nepal the range of geographical feature, variety of vegetation, numerous rare and non-rare wild animals and birds and rich diverse culture awards tours with unique tour experience. Tours to different parts of Nepal provide the experience of attractive natural and cultural experience. The popular world heritage sites of Nepal are Bhaktapur, Patan dharbar squire, Kumari house, Pasupatinath, Boudha Nath stupa, Swayembu Nath stupa, and out of Kathmandu Chitwan national park, the birth place of lard Budha Lumbini, Bandipur, Pokhara world peace pakoda, Muktinath, Ghorkha palace, nuwakot palace. which provide best tour option to the tours in Nepal.
Trek to Everest offer adventurous, romantic and informative tour in all the major city and world heritage side of Nepal such Kathmandu, Gorkha, Pokhara, Chitwan, Lumbini, Nuwakot, bhaktapur, and Lalitpur, This grand tour of Nepal covers almost all the major touristy places of Nepal. This tour covers almost all the UNESCO world heritage sites of Nepal and covers almost all of the major touristy places of Nepal.
During your tour Himalaya View Treks will provide a full range of tour equipment, all kind of facilities such as good accommodation, foods, expert tour guide, Privet car, good driver.