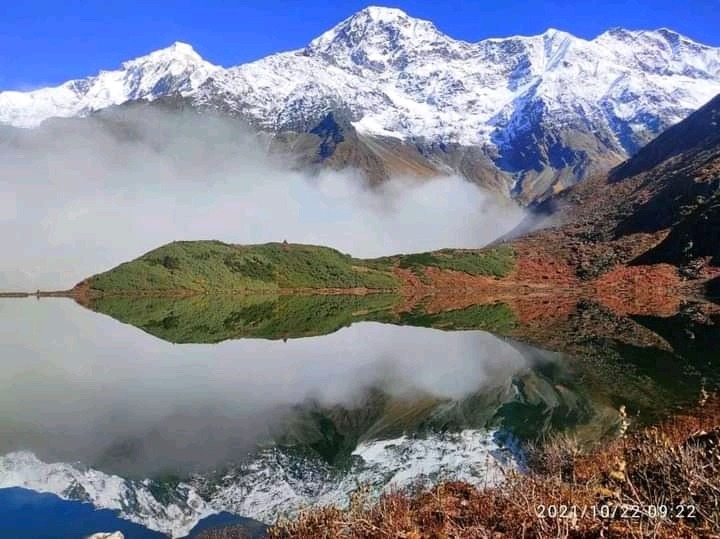 Ganesh Himal Region Trek is another famous region for trekking in Nepal. The high valley north of the Ganesh Himal range on the Tibetan border is the complete wilderness away from many trekkers.
Ganesh Himal region trekking starts from Trisuli following the upper valley landscapes. Trekkers will be witnessing the panoramic views of many majestic mountains. For example, Ganesh Himal I (7,429m.), Ganesh Himal II (7,118m.), Ganesh III(7110m.), Ganesh IV(7,052m.), Ganesh V(6,986m.), Ganesh VII(6,350m.), Langtang Lirung (7,300m.), Manaslu (8163m.), and Lamjung Himal (6800m.) are a few mountains on the trail. Smiling people welcome people in this region. You will walk through the villages, the bank of rivers, and forests. Pleasing views of landscapes, waterfalls, ponds, and mountains are highlights.
This is one of the legendary hidden regions of the Himalayas set on rocky steep-sided gorges to pine forests and alpine meadows leading to the massive glacier below the snow-capped peaks.
Along with natural beauty, the Ganesh Himal Ruby valley region is rich in terms of diverse culture. Ganesh Himal region trekking package includes all the popular routes of this region. They are Ganesh Himal base camp, Ruby valley, Singla Pass, Pangsang pass, and Paldor base camp Trek. Trip packages include all the popular villages and places in our Ganesh Himal area.
We will customize the itinerary for you. If you wish to trek other trails of region, contact us. During Ganesh Himal Region Trek home stay or mini camping trekking. Himalaya View Treks will provide the best services and facilities.