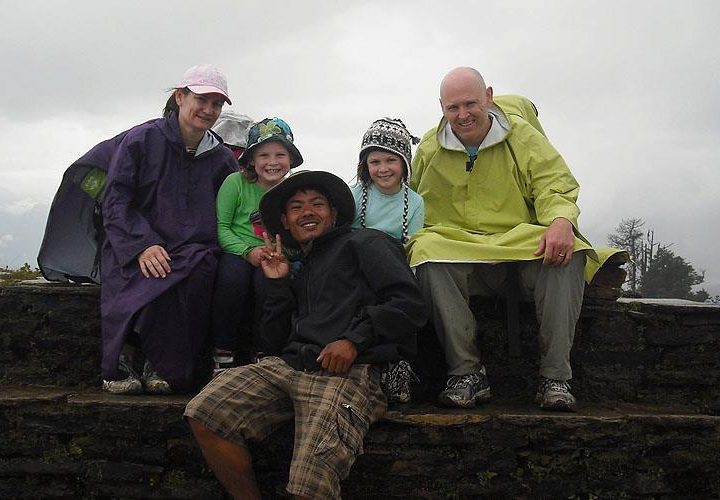 Family Trekking in Nepal is an adorable travel package from Himalaya View Treks. The agency is always into producing trip packages that focus on customers' needs. Moreover, the agency's motto is to exceed guests' expectations. Traveling to Nepal is not always an adventure. It is also about knitting beautiful memories with friends and families.
Nepal offers a great platform for diverse holiday activities. Therefore, lots of people visit this beautiful Himalayan nation. Additionally, travelers repeatedly visit the nation either solo or with friends. However, family trips are also popular. With a view to providing a Himalayan experience at low altitude with a risk-free approach, HVT presents Family Trekking in Nepal.
Family Trekking in Nepal – Trek with loved ones!
While traveling with family it doesn't mean that you can't be at the foothill of mountains. It is just that you need better planning. Moreover, one should not be barred from traveling in a regal way with family. In fact, family traveling is a cherishing moment of life. Travel with kids and elderly citizens.
Himalaya View Treks presents trekking routes that are suitable for all ages. Everest Base Camp Trek, Ghorepani Poon hill trek, Everest View Trek, Langtang Valley Trek, etc. are examples. Moreover, these trekking trips' itineraries are special.
Some of the trekking routes are commercial trekking trails. However, our itineraries and way of trekking operation make it possible for all age groups. Therefore, book Family Trekking in Nepal with us. Our child-friendly, elderly citizen-friendly itineraries definitely help you make a wonderful memory with your family members.